Schedule
Submission due
CANDAR'18 submission site opens: May 1, 2018

CANDAR'18 abstract submission due: July 10 July 31 August 5, 2018 (extended, firm)

CANDAR'18 paper submission due: July 15 August 5 August 10, 2018 (extended, firm)

CANDAR'18 paper modification due: August 13, 2018 (firm)

Workshop abstract submission due: August 10 August 24 August 30, 2018 (extended, firm)

Workshop paper submission due: August 15 August 29 September 4, 2018(extended, firm)

Workshop paper modification due: September 7, 2018 (firm)

CANDAR'18 paper notification: September 20, 2018

Workshop paper notification: October 1, 2018

Final camera-ready paper submission due: October 18, 2018 (firm)

NCSS paper submission due: October 18, 2018  (firm)
Registration due
Due to the tight schedule, these registration dues are firm and final.

Registration open: September 22, 2018

CANDAR/Workshop Speaker registration due: October 10, 2018 (firm)

EARLY registration due (for Non-speaker, social events, and NCSS Speaker): Octorber 20, 2018  (firm)

LATE registration due (for Non-speaker and social events): November 17, 2018  (firm)
Symposium Schedule
November 27 (Tue)
November 28 (Wed)
CANDAR main symposium and workshops

Table dinner

Free spa included
November 29 (Thu)
CANDAR main symposium and workshops

Japanese Ozen style dinner

Free spa included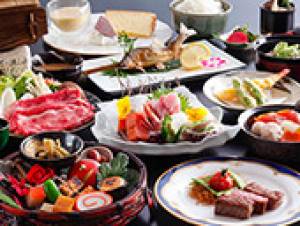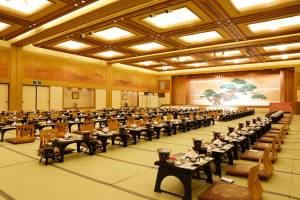 November 30 (Fri)
CANDAR main symposium and workshops

Excursion (afternoon): Bus tour to

Final Destination: JR Nagoya Station

The expected time of arrival to JR Nagoya station is 19:30-20:00PM. However, the arrival may be delayed due to heavy traffic jam and we are not able to guarantee the arrival time. So, it is recommended to stay a hotel in Nagoya, or to buy flexible bus/train ticket if you leave Nagoya at night.